Toll-Free: 888.568.1510 • Direct: 502.436.0417 • Email: slimick@gmail.com
Below are some additional medical reminder card samples. Our cards help you to cut down on your "no show" appointments in two ways. First: our cards are more colorful and elegant than other reminder cards, which makes them more memorable to your patients. Second: We can custom print your office's cancelled appointment policy on the card at no additional charge. Don't see a style that you like? We can duplicate your existing card at no additional cost.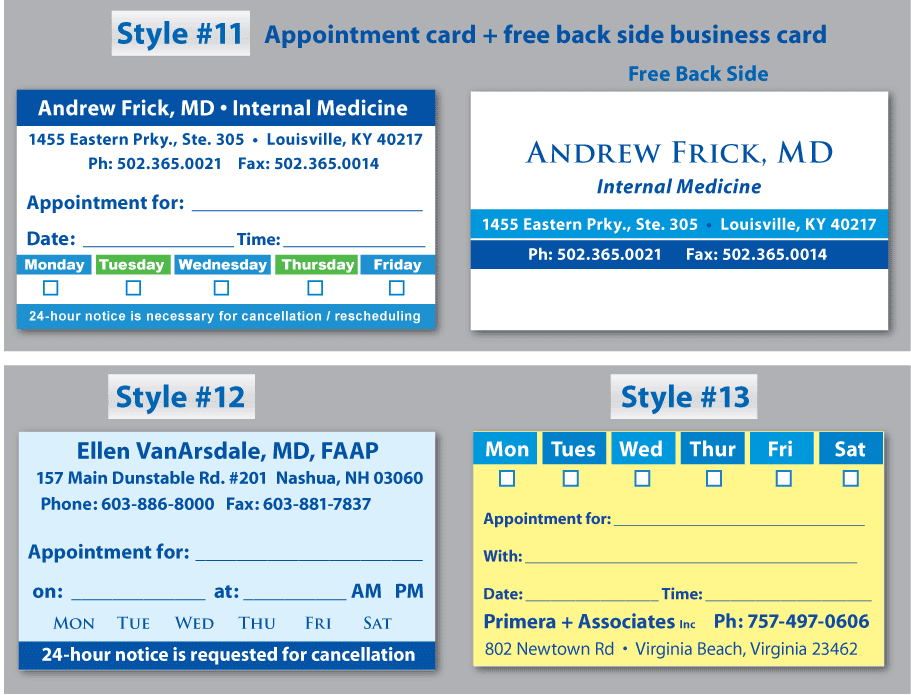 There's no credit card needed and no obligation to purchase. We'll email you a card sample within two hours. If you approve, we'll email you a link to pay or you can pay by check. We will not call unless this is requested.