Toll-Free: 888.568.1510 • Direct: 502.436.0417 • Email: slimick@gmail.com
Dental Appointment Cards
We provide innovative and colorful appointment reminder cards for dentists and orthodontists. Custom design is included in the price, to include your office's address/contact info, your cancelled appointment policy and even your logo if you have one. Use your existing style or choose one from below. The cards are delivered in about 7 days, depending on your location in the nation.
Use any of our templates below, or we can duplicate your existing card design.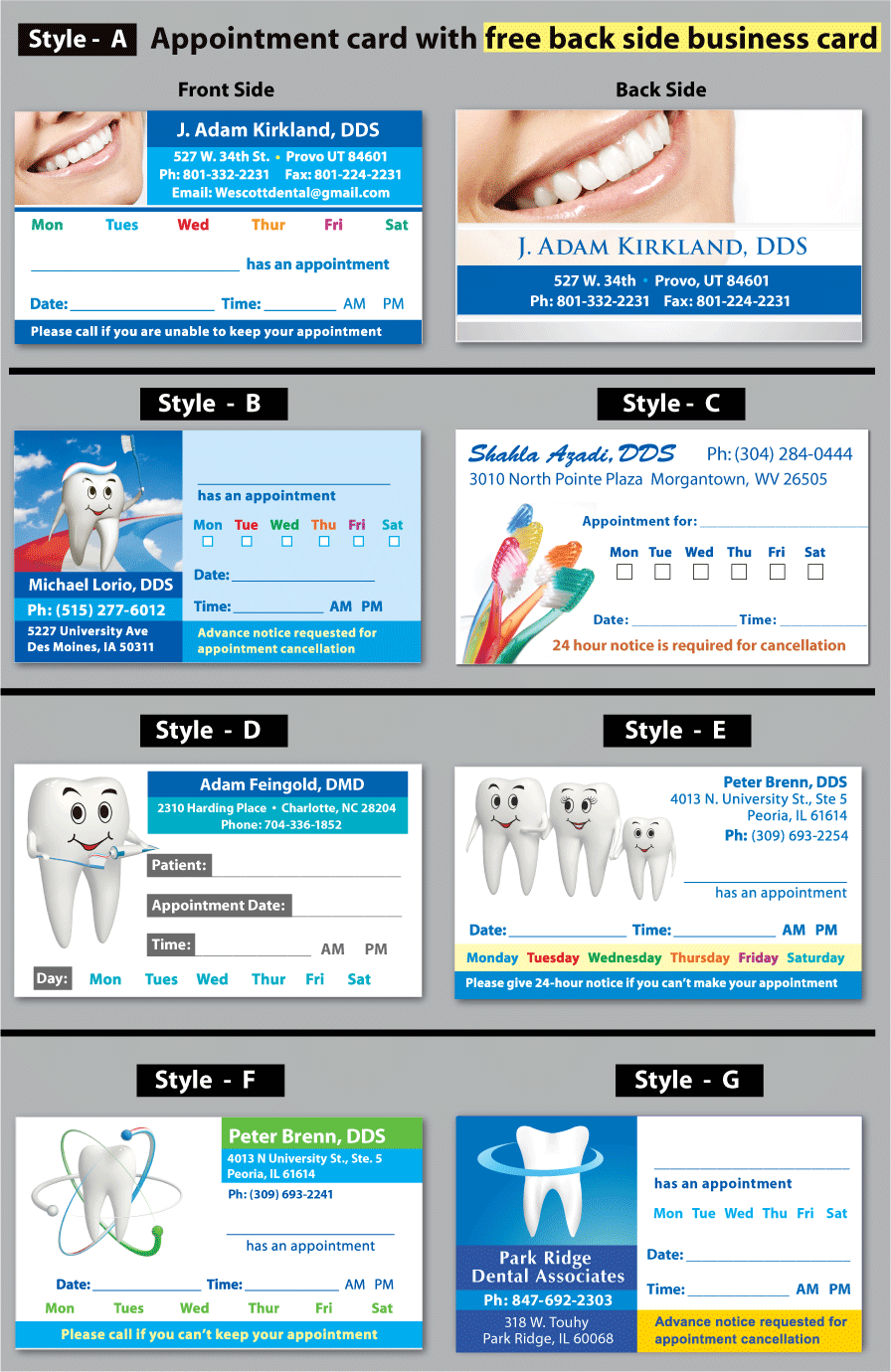 There's no credit card needed and no obligation to purchase. We'll email you a card sample within two hours. If you approve, we'll email you a link to pay or you can pay by check. We will not call unless this is requested.